Second teen charged in CWE murder of cab driver
Two teenage men are now facing charges for the murder of a Laclede Cab driver in the Central West End.
The victim, 38-year-old Timothy Grice, was discovered near the intersection of Laclede Avenue and Kingshighway Boulevard around 10:30 a.m. on September 14. Police say Grice was shot in the head during an attempted robbery. He was pronounced dead on the scene.
On December 8, charges of second-degree murder, first-degree robbery and armed criminal action were issued against 18-year-old Shakur Ellis. He's being held on a $250,000 cash-only bond. A day later, 19-year-old Jerry Reese was charged with first-degree murder, first-degree robbery and armed criminal action. He was given a $1-million, cash-only bond.
On that September morning, Grice slumped dead inside his red cab for several hours along a busy intersection before his body was discovered.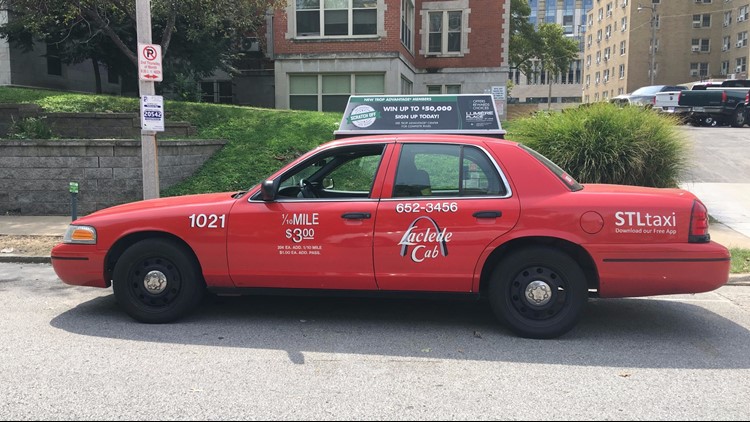 Hour after hour, cars and people passed as the red cab sat at Laclede Avenue and Buckingham, near Kingshighway, with a dead man inside.
"Happened sometime between two and three o'clock in the morning," said St. Louis Police Chief Sam Dotson.
Dotson says it was nearly 10:30 by the time someone discovered the man.
Chris Woods lives nearby.
"The driver was slumped over and people standing around thought it was an apparent overdose, but then the homicide detectives showed up," said Woods.
It wasn't an overdose at all. The driver was murdered, shot once in the head.
"The cab parked here. It was running. He was in a reclined position," said Dotson.
Chief Dotson says the cab didn't stand out in the neighborhood because the driver would frequently park in this area in the early morning, perhaps waiting for calls for service.
This murder comes less than two days after the murder of 54-year-old Monica Shaw on North Sarah Street and a weekend rape on North Boyle, both in the Central West End.
Dotson said, "The Central West End, a tremendously safe neighborhood, crime happens, crime happens in great neighborhoods sometimes, so we focus on solving that and make sure the people responsible don't hurt others."
The recent crimes won't make Woods any more cautious.
"Where you live and what occurs I think, you're always doing that, so no it doesn't make me take any more caution than I necessarily always do," said Woods.
Follow us on our Facebook and Twitter pages for the latest stories, products & updates.
– Source: Mike Rush & Jimmy Bernhard – ksdk.com