Family offers reward in Ramapo taxi killing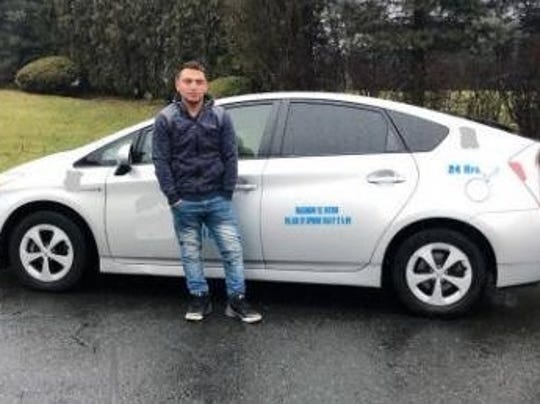 The family of a slain taxi driver is offering up to $10,000 for information that leads to an arrest and conviction in his Ramapo killing.
On the morning of June 28 Luis Guaman-Espinoza was found shot in his International Taxi cab, which was parked behind CVS off Old Nyack Turnpike, across the street from Chestnut Ridge Village Hall.
Guaman-Espinoza was in the back seat with multiple gunshot wounds, Ramapo police said. The 28-year-old Nanuet resident was taken to Nyack Hospital, where he was pronounced dead.
Police said on Tuesday that Guaman-Espinoza's family is offering the reward for help finding his killer.
Anyone with information on the case can call Ramapo detectives at 845-357-4626.
Follow us on our Facebook and Twitter pages for the latest stories, products & updates.
– Source: Matt Spillane – lohud.com