APD: Man called for a cab, then killed the driver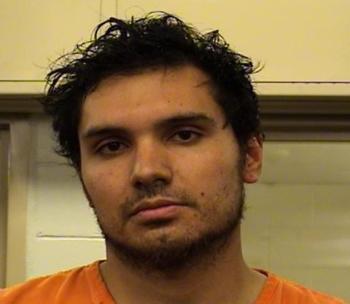 Police say Luke Waruszewski called for a cab Monday night to pick him up at a strip mall parking lot near Coors and Central.
But instead of taking the ride, Waruszewski killed the driver "senselessly and apparently without provocation," said officer Fred Duran, a spokesman for the Albuquerque Police Department.
The driver, Larry Mullin, 58, died at the scene. He was the father of two young sons.
A manager of the Yellow-Checker Cab Co. had heard a scream over the company's dispatch radio and couldn't make contact with the driver. He tried to track the cab, but the GPS shut off.
He then asked all of the drivers to return to headquarters, but one did not come back.
An hour and a half later, police received a report of a blood-smeared cab at a travel center about 50 miles west of the city.
When New Mexico State Police officers arrived at the center, they found Waruszewski, 26, carrying a gas can, degreaser and rags, according to a criminal complaint filed in Metropolitan Court. After telling police to "just shoot me," Waruszewski was arrested.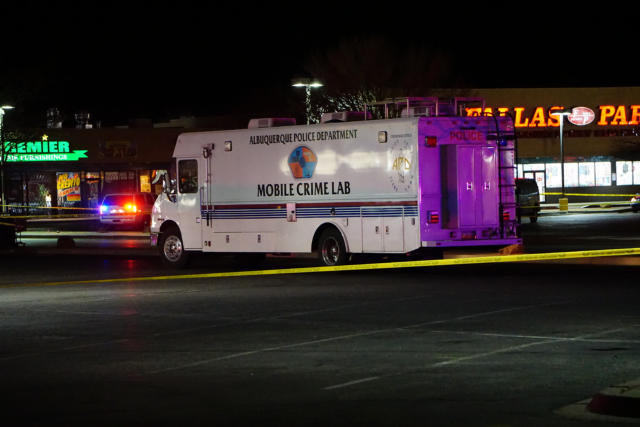 Mullin had worked as a cabdriver for about 15 years, his father, Victor Mullin, told the Journal on Tuesday in a phone interview from California. He said Larry's wife had given birth to the couple's second child – a boy – last month. They also have a 4-year-old son.
Jean Bennett, Larry Mullin's younger sister, said his family is devastated by the news. She said she had just seen her brother, his pregnant wife and their son for Christmas.
"My birthday was the day he was killed," she said. "He called me in the morning to wish me a happy birthday, but I missed that call."
The family is now making arrangements to travel to Albuquerque from their hometown in California.
Around 8:40 p.m. Monday, police were called to the parking lot of the Smith's grocery store on 111 Coors NW for a man who was lying in the parking lot and appeared to be injured.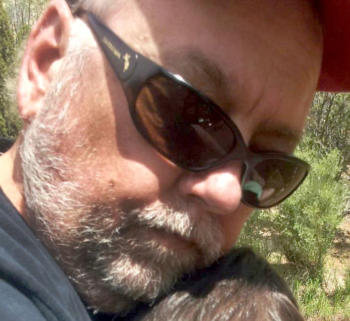 When officers arrived, they found a man, later identified as Mullin, bleeding heavily from his neck, according to the complaint. Bystanders had tried to perform CPR on him but he died.
A security guard told officers that, earlier in the night, a man matching Waruszewski's description had come up to him and asked, "Are you awake? Are you ready?" The guard said he told the man not to loiter on the property and the man said he was waiting for a cab.
The guard said shortly after that he saw a cab leave the parking lot and then a small crowd gather around a body on the ground.
Waruszewski drove the cab to his mother's house near Ladera and Sundoro NW, according to the complaint.
Waruszewski's mother called 911 to say her son had told her he had stolen a cab and badly hurt the driver, and that he had just left her house.
"(His mother) stated Luke was alone and was driving a yellow cab," the detective wrote in the complaint. "She got into the back of the cab to talk to Luke and left her brown purse in the cab. Luke stated to his mother he was 'going away.' "
Around 11 p.m., someone saw a cab with blood on the driver's side door at the Dancing Eagle Travel Center off Interstate 40 near the Laguna Pueblo and called police.
When arrested, Waruszewski had a black folding knife saturated with blood in his front pocket and blood on his clothing.
Duran said Waruszewski didn't want to talk to detectives without a lawyer present.
"Our detectives are working to get interviews and forensics together for the case we need against him," he said.
Waruszewski is charged with murder and was booked into the county jail. His criminal history includes one misdemeanor aggravated battery charge and one petty misdemeanor battery charge. Both were dismissed.
Victor Mullin said he is still in shock over the news. He said that if Waruszewski was trying to steal the cab, he could have just taken it. He doesn't believe his son would have put up a fight.
"We're trying to cope as best we can," Victor Mullin said. "It's one of those senseless things that you never expect."
Follow us on our Facebook and Twitter pages for the latest stories, products & updates.
– Source: Elise Kaplan – abqjournal.com