Somali Community Remembers Cab Driver Who Died After Brutal Beating
Yussuf Muya said Ramadhan Mohamed's passion was teaching the youth in his Somali community of Northview Heights.
"He came to Pittsburgh for one purpose: to educate our community kids," Mohamed's nephew Yussuf Muya said. "He was just positive. He was never a negative person. He did the right thing, always there for community when they needed him."
But, the 31-year-old had to make a living while he was trying to find a job as a medical assistant. He was supporting a pregnant wife and two-year-old son, so he got a job as a cab driver with zTrip and was only there for two weeks.
That was all taken from him early Tuesday morning.
Police say Mohamed was called to the 400 block of Climax Street in Beltzhoover where he was brutally beaten by four men. Police say King Edwards, Daniel Russell, Hosea Moore and Christen Glenn devised a plan to rob a zTrip taxi cab. Mohamed was found in a yard then taken to UPMC Presbyterian where he died Friday.
"When this happened all the kids heard about it and they were just heartbroken and crying all over," Mohamed's cousin Omar Matali said.

Local Islamic leaders believe Mohamed could have been the target of a hate crime. Investigators said there is no evidence that the robbery or beating were motivated by the driver's nationality but the FBI has been notified.
"Cab drivers do get robbed all the time but people don't get beaten to death in robberies very often," Executive Director of the Islamic Center of Pittsburgh Wasi Mohamed said.
"If it was him sitting here, he would actually forgive them because that's what God wants us to do. To forgive," Muya said.
Edwards and Moore are currently at the Allegheny County Jail charged with robbery, criminal attempted homicide and criminal conspiracy. Court dockets show that arrest warrants have been issued for Glenn and Russell on those same charges.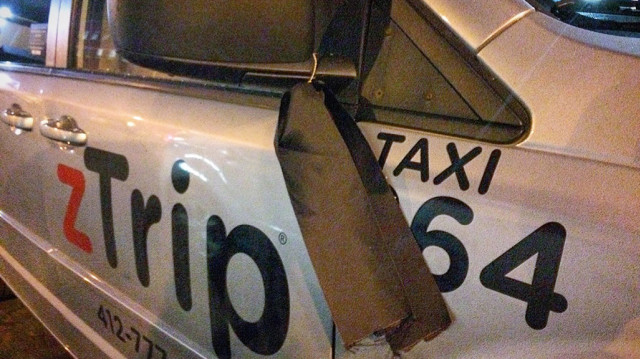 The president of Pittsburgh Transportation Group which operates zTrip said its drivers are collecting money for Mohamed's family, and the company will match the amount collected.
They will also be placing black ribbons on all zTrip cabs.
Mohamed's funeral is on Sunday.
Follow us on our Facebook and Twitter pages for the latest stories, products & updates.
– Source: Amy Wadas – pittsburgh.cbslocal.com