Man Charged In Murder Of Cab Driver In North Lawndale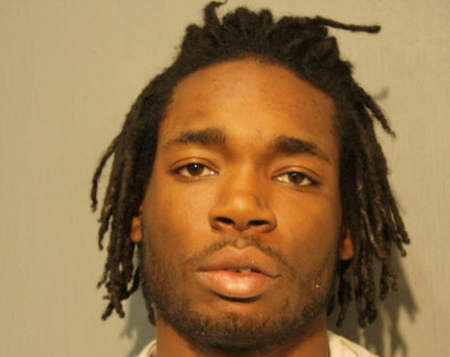 A West Side man accused of killing a cab driver in North Lawndale last week admitted to an acquaintance that he messed up, prosecutors alleged Monday.
The shooting happened about 8:45 p.m. Jan. 8 in the 1200 block of South Albany, police said.
Tyrese Bell, 24, was riding in the cab when he pulled out a gun and shot the driver twice, according to prosecutors.
The cab driver, identified as 51-year-old Chinedu Madu, was taken to Mount Sinai Hospital, where he later died, the Cook County medical examiner's office said. Madu was a Chicago Carriage Cab driver.
After the shooting, Bell went to an acquaintance's house, where he hid the gun and told the acquaintance "he f—ed up," prosecutors said.
Bell is facing one count of first-degree murder and three counts of aggravated battery to a peace officer, police said. The circumstances around the battery charges were not known.
Cook County Judge James Brown denied bond for Bell on Monday. Bell's lawyer said he has two children and works at the Rock 'N' Roll McDonalds in River North.
Bell is on probation for a drug conviction after being sentenced to 18 months in prison in October 2014, court records show. He was credited with 280 days for time served at Cook County Jail and was under mandatory supervision for a year.
He was convicted of the same drug charge in 2010, 2011 and 2012, court records show. In 2008, he was sentenced to four years in prison for robbery.
Chicago Carriage Cab, based on the South Side, issued a statement Friday calling Madu's death "a tragedy."
"We extend our prayers and condolences to his wife, Vivian and young son," the statement read. "Mr. Madu has been a driver with Chicago Carriage Cab for many years and had a reputation as an outstanding and conscientious driver. Along with his many friends here at Chicago Carriage Cab, we hope that whoever was responsible for his murder will be apprehended quickly."
The United Taxidrivers Community Council also issued a statement Friday focusing on the dangers of driving a cab.
"Perhaps this tragic event can lead to improvements in the security of cab drivers," the statement said.
The council said it is working with the city's Department of Business Affairs and Consumer Protection to address security concerns.
The group will be launching a fundraising campaign for Madu's family, the statement said.
The last cab driver killed on the job happened in March 2013 when 48-year-old Edwin Obazuaye was robbed then shot to death by two men he picked up in the 0 to 100 block of West 91st Street, authorities said.
Follow us on our Facebook and Twitter pages for the latest stories, products & updates.
– Source: chicago.cbslocal.com