Family grapples with death of Bronx cabbie, shot by customer in robbery gone wrong
Barry Mamadou's three sons — the youngest just 3, the oldest 6 — went about their daily routine Tuesday morning, blissfully unaware of the horror that had befallen their family: Their father, a hard-working cab driver, had been shot and killed by one of his customers in a robbery turned deadly.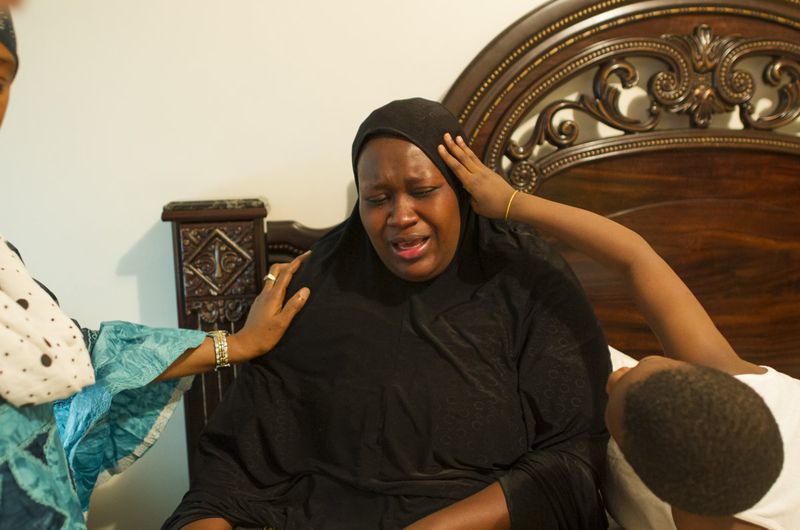 "He doesn't understand where his father is," Saidou Barry, 47, said, as his 3-year-old nephew Abdoulay Elhadj Barry crawled into his arms at their Bronx home on Tinton Ave. Tuesday morning. "He doesn't understand death. He asks where is his dad."
Saidou's brothers, Mamadouh, 6, and Elhadj, 4, went to school Tuesday — a day after their father was murdered during a robbery.
Before the two brothers left for school, they told relatives they expected to see their father when they came home.
"It is hard," Barry said. "We tell them that Daddy is not coming home, but they don't understand."
Mamadou, 39, a native of Guinea, died inside his green outer borough taxi near the Fordham University campus just before 1:30 a.m. Monday, police said.
Mamadou was shot and killed during the course of a robbery, NYPD Chief of Detectives Robert Boyce said.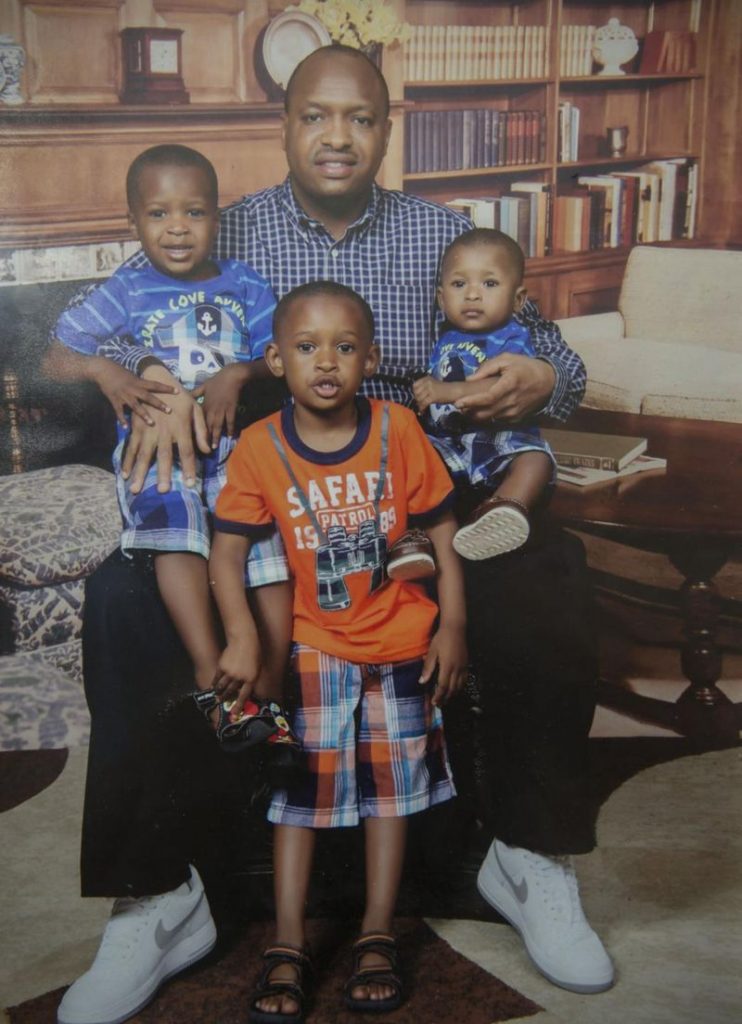 The longtime cabbie — who was expecting a fourth child with his wife, Kadiatou, — was on the phone with his brother-in-law when he picked up his killer on Cypress Ave. in the Port Morris section of the Bronx, officials said.
The rider first asked to go to Fordham Road and Andrews Ave. but then requested they stop at a nearby McDonald's, Mamadou's brother-in-law, Augustin Mampassi, 45, said.
The cabbie argued with his fare over the extra $5 the detour would cost, when Mamadou told his brother-in-law something that chilled him to the bone.
"He has a gun," Mamadou whispered.
"'He has a gun?' I ask him," Mampassi said. "He doesn't say anything. I say, 'Be careful.' But he still doesn't say anything. Nothing. I hear nothing.
"I didn't hear a gunshot. I didn't hear a scream," Mamadou's distraught brother-in-law recalled Tuesday. "I was getting worried."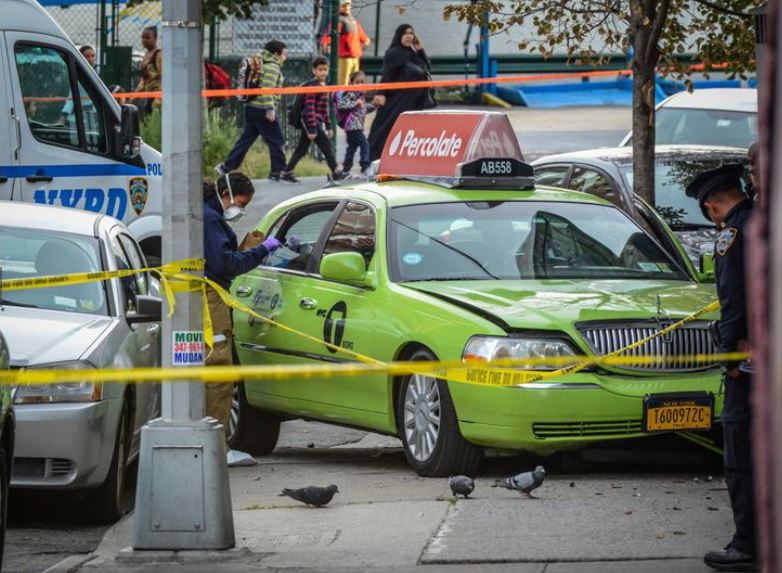 He raced to the scene, only to see police cars speeding in the same direction, Mampassi said.
"I arrive and see the police cars with lights on everywhere," he said. "I see his car. The passenger door was open. I tell the police I was on the phone with him. I ask them, 'Is he alive?'"
The cops told him no. Mamadou's passenger had shot him in the head near Crotona Ave. and E.189th St., around the corner from a McDonald's, cops said.
"I never expected this," Mampassi said. "He didn't have to die like this. He should be here with his children."
Mamadou's family is trying to come to grips with the cab driver's death as cops continue the search for his killer.
"It's quite likely this character has taken those cabs before," NYPD Police Commissioner Bill Bratton said Tuesday. "We have a lot of time and energy going into this."
NYPD Chief of Detectives Robert Boyce said his detectives were canvassing the area where Mamadou Ave. picked up his passenger. Surveillance video retrieved during the investigation was given detectives a partial description.
"His fare was a young man with a red hoodie, but the hoodie was up so (because of) his obstruction of view, we don't have a clear picture of him right now," Boyce said.
Mamadou's family hopes that cops find the killer.
"The damage is done," said Mamadou's cousin, Abdulaye Barry. "How do you kill someone like that? It's crazy. But we don't want him to do this to someone else."
Funeral services for Mamadou are being scheduled for Tuesday. His body will then be flown back to his native Guinea for burial.
Follow us on our Facebook and Twitter pages for the latest stories, products & updates.
– Source: Edgar Sandoval, Laura Bult & Thomas Tracy – nydailynews.com