Taxi Driver Found Dead in Cab
Police are on the hunt for the person or people responsible for the death of a Burlington County taxi driver.
On Sunday, around 2 a.m., a passerby noticed a taxi cab on the side of the road at the intersection of Route 130 North and York Street in Burlington City. The cab driver, Larry Hamilton, 49, was found dead inside the vehicle. One window was shattered. The Burlington County Medical Examiner's Office ruled his death a homicide.
Hamilton was a self-employed cab driver who leased his taxi from Yellow Cab of Trenton. Khalid Ahdasham, who works at Yellow Cab, says Hamilton was a father of four. He also says Hamilton was nervous to go home at night after he was robbed near his house a few months ago.
"He would fall asleep in the line," said Ahdasham. "People used to wake him up."
Detectives have not yet revealed If Hamilton was robbed before his death, how he was killed or if a weapon was recovered. His taxi cab is currently being processed as evidence.
If you have any information on this incident, please call the Burlington County Central Communications at 609-265-7113.
– Source: David Chang – nbcphiladelphia.com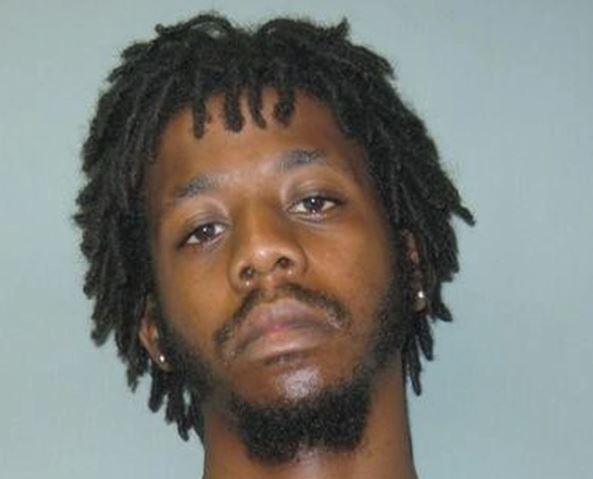 Update:
A 22-year-old Camden man arrested Monday night has been charged with first-degree murder in the shooting death of Trenton taxi cab driver Larry Hamilton last month in Burlington City, the Burlington County Prosecutor's Office announced yesterday.
Carey L. Coleman allegedly shot Hamilton once in the head with a .32 caliber handgun.
Hamilton's body was found inside his crashed cab alongside Route 130 early June 16.
Prosecutors allege Hamilton picked Coleman up as a fare from the Trenton Train station about 1 a.m. the day of the killing. A surveillance camera at the station recorded Coleman entering the cab, the prosecutor's office said.
Coleman was alone in the taxi with Hamilton, said Joel Bewley, a spokesman for the prosecutor's office. Hamilton drove to Route 130 and York Street in Burlington City, where at some point he lost control of the car and it crashed into a utility pole. A passer-by found Hamilton in his cab shot in the head and his assailant gone, according to authorities.
Authorities did not release any information on the motive for the shooting, but said they recovered the handgun used in the homicide at Coleman's girlfriend's home. The girlfriend did not face any charges as of yesterday, Bewley said.
Prosecutor's detectives and the Gloucester County Prosecutor's Office Fugitive Unit arrested Coleman at a relative's house in Woodbury Monday and charged him with an outstanding warrant violation because he had failed to appear in a municipal court case. While Coleman was in police custody last night, a judge signed the murder warrant against him for Hamilton's killing, the prosecutor's office said.
Coleman was being held in the Burlington County Jail in lieu of $500,000 bail yesterday.
– Source: Alex Zdan – nj.com
Follow us on our Facebook and Twitter pages for the latest stories, products & updates.