One of Chicago's finest taxi drivers was shot and killed on W. Fifth Ave, Chicago's west side
Updated: 09/22/2017
A man, who was found shot to death Wednesday evening, November 2, 2016 on Chicago's West Side, was identified as Gregory Wong, formerly of Arlington Heights.
Mr. Wong, age 51, was found unresponsive with a gunshot wound to the head at 7:21 p.m. in the block of 3000 West 5th Avenue, according to Chicago Police and the Cook County medical examiner's office.
Gregory Wong grew up on Euclid Avenue in Arlington Heights and graduated from the former Arlington High School in 1983. Wong attended the University of Illinois in Champaign and studied computer engineering.
Mr. Wong was one of Chicago's finest taxi drivers, and very dedicated to helping the disability riders. Mr. Wong lived in Chicago on South Emerald Avenue, and was working for Taxi Town as a wheelchair accessible taxi driver, and had just dropped off one of his long time wheelchair riders to his home when he was shot in the East Garfield Park neighborhood.
Mr. Wong was pronounced dead at the scene. He had worked for Taxi Town in Chicago for the past five years.
A 25-year-old felon has been charged in two separate 2016 shootings—one that left a taxi cab driver dead and the other that ended the career of a U.S. airman, authorities said Friday.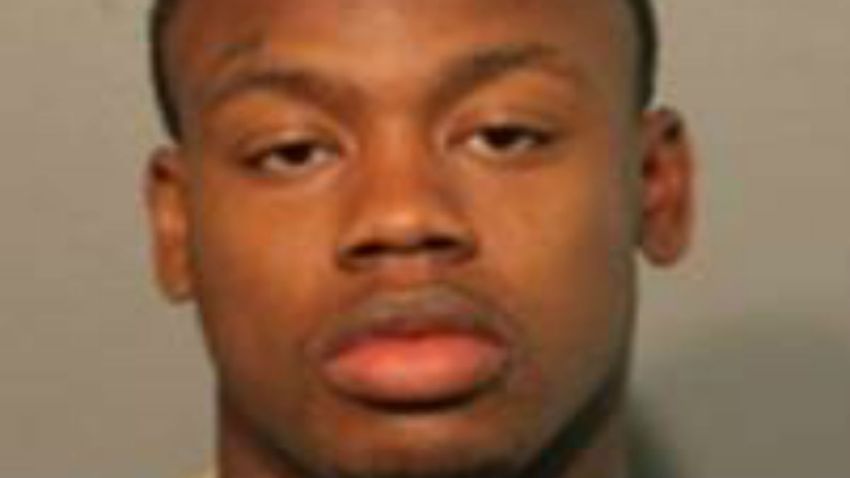 Joseph Brown, of the 4700 block of South Indiana Avenue, is charged with murder and attempted murder. He was arrested Wednesday after being positively identified by witnesses and ballistics tests as the shooter in both incidents, authorities said. Both shootings occurred in the East Garfield Park neighborhood. He was already in the custody of the Cook County Department of Corrections and awaiting trial for an unrelated 2015 felony arrest, police said.
On Oct. 19, Brown was one of two gunmen who shot an unarmed 21-year-old man in the shin, knee cap and upper thigh, prosecutors said. The victim, a member of the U.S. Air Force, was jogging in the 200 block of South Central Avenue when he attempted to cut through an alley to avoid Brown, prosecutors said. Brown was outside with several others when he and an accomplice approached the victim and asked if he was in a gang, according to prosecutors. Brown and the other unidentified shooter opened fire on the victim after he said he wasn't affiliated with a gang, prosecutors said.
Because of the gunshot wounds, the airman was no longer capable of carrying out his military duties and was honorably discharged from the Air Force, prosecutors said.
A couple weeks later, on the evening of Nov. 2, Brown fired a single fatal bullet into a 51-year-old cab driver's head, prosecutors allege. The killing occurred in the 300 block of West 5th Avenue.
Brown walked up to the window of Gregory Wong's taxi, pointed a gun at him and ordered him out of the cab, prosecutors said. When Wong complied, Brown pistol-whipped him and rifled through his pockets for the cabbie's cash, according to the Cook County state's attorney's office.
Brown then shot Wong at close range when he wouldn't stop screaming, according to prosecutors.
Wong's execution-style killing was caught on the cab's security camera, the state's attorney's office said. Brown can be seen and heard on camera making threats and shooting Wong, prosecutors said.
"I will shoot this b—-," prosecutors argue Brown can be heard saying to Wong. "Let it the f– down."
Wong can be heard screaming in the footage until Brown fires the fatal shot, prosecutors said.
Wong was holding a money clip and keys when police found his body in the street next to his cab, the state's attorney's office confirmed.
A Cook County judge denied Brown bail Friday.
Follow us on our Facebook and Twitter pages for the latest stories, products & updates.
– Source: Ben Alawi – KeepTaxisAlive.Org