Suspects in taxi cab killings appear in court
"You are both charged with capital murder," the judge told the suspects.
Standing side by side, murder suspects Danielle Hudson and Chaz Blackshear, both 21, showed little emotion as they heard evidence linking them to the murders of two yellow cab drivers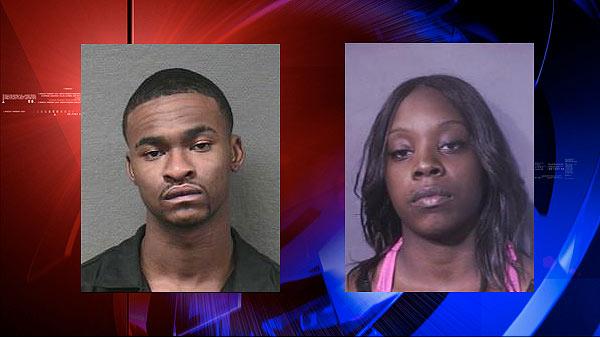 "Hudson voluntarily came to homicide and agreed to make a statement," said the prosecutor.
Prosecutors say Hudson and Blackshear both confessed to killing 50-year-old Blaise Nwokenaka and 34-year-old Mohammad El Sayed. The state says during that confession Hudson told police it was her voice on the recorded phone call luring both cab drivers out.
Prosecutors say Blackshear confessed to being the triggerman, shooting Nwokenaka and using alcohol to set his body on fire; and two days earlier, killing El Sayed and dumping his body. The state says Hudson confessed to helping Blackshear move the victim's remains. Prosecutors say she later lead police to the stolen murder weapon.
Police say the pair was living with relatives at an apartment complex a short distance away from the murder scenes. Residents there are shocked to hear what their neighbors are accused of…
"Here, no. I had no idea. I mean, it doesn't make you feel real safe," said one resident.
"I hope they get the biggest punishment," said George Lopez.
Now that the murder suspects are behind bars, neighbors feel the area will be a little safer for Yellow cab pickup.
With the capital murder charges, if the suspects are convicted, they could receive life in prison or the death penalty.
Sense of relief after arrests
There is sadness, but a sense of relief after two people have been arrested, accused of killing two cab drivers. Investigators say the suspects confessed to the killings.
Both drivers were shot earlier this week after they responded to a call from the same address. It's a wicked crime that brought the Nwokenaka family together on Saturday.
"This is a tragedy, this is an atrocity. It's a calamity. Believe you me, it's like an earthquake," said cousin Benneth Ibe.
An earthquake that shook their hearts so violently that the aftershocks keep coming. Late Friday night was the big one.
Police arrested a pair of 21 year olds in connection with the violent murders of two cab drivers – 32-year-old Mohammad El Sayed and 50-year-old Blaise Nwokenaka.
"I felt a little bit relieved in order that they are stopped, but it doesn't mean my brother will come back to life," said Cornelius Nwokenaka.
The suspects – Danielle Hudson and Chaz Blackshear – were taken into custody around 9pm Friday night. HPD Homicide Detective Fil Waters told Eyewitness News that the two were arrested at an apartment complex not far from the location of the gas station where they allegedly placed calls both times for a taxi.
Blackshear and Hudson each face charges of two counts of capital murder. They confessed to their roles in the murders and evidence was recovered verifying their involvement, authorities say.
"It was basically a setup to rob the cab drivers," said Detective Waters. "Unfortunately, instead of just robbing them, they decided that whatever they compromised in the robbery, they felt like they needed to eliminate the witnesses."
"People are greedy, but to take a life; What do you get out of that? Nothing but grief and sorrow," said Porche Nwokenaka.
She is the 22-year-old daughter of Nwokenaka. Her father was shot repeatedly, then set on fire. She says he started driving cabs overnight to pay for a trip home to Nigeria to see his four other children.
"He's not going to be able to see them now, and they're not going to be able to see him. That's all he wanted, all he wanted," Porche said.
Just as the family trusted police would find the killers, they turn now to the justice system to deliver due punishment for the people responsible for bringing them together today.
"Maybe we can maybe forgive them, do what God wants us to do, but we will never forget what they did," said niece Charlene Nwoke.
"I really want those people to get the maximum sentence and we will fight for it. We will fight for justice," said Ike Egbe.
Police said more information on the investigation will become apparent during a news conference on Monday.
The Nwokenaka family is arranging a traditional burial for Blaise in Nigeria.
We did some checking on both of the shooting suspects, and both have criminal histories.
Records show that Chaz Blackshear has been arrested for a drug offense. Danielle Hudson has previous arrests of theft and auto theft. Both are now in the Harris County Jail.
A cab driver who was friends with one of the victims thinks the Yellow Cab Company should have done more to inform its employees and other cab companies about the location of the first murder.
"Had he known that a murder of one of his fellow co-workers had taken place the night before, he wouldn't have never went to that location under no circumstances," said David Butler.
Yellow Cab has said no company in Houston does more to protect its independent contractor drivers.
Cab drivers on edge
The murders had Houston cab drivers on edge all week.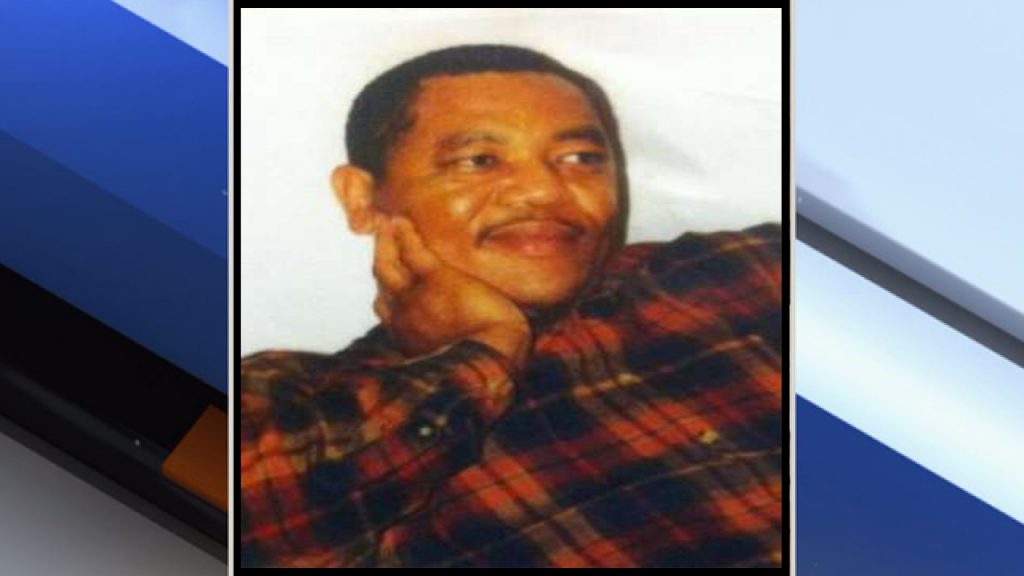 On Thursday morning, a Houston police officer discovered the body of cab driver Blaize Uzoma Nwokenaka, 50. He'd been robbed, shot and killed. A fire had also been set inside the cab. The discovery was in the 12000 block of Overbrook in west Houston, just three blocks away from the first murder.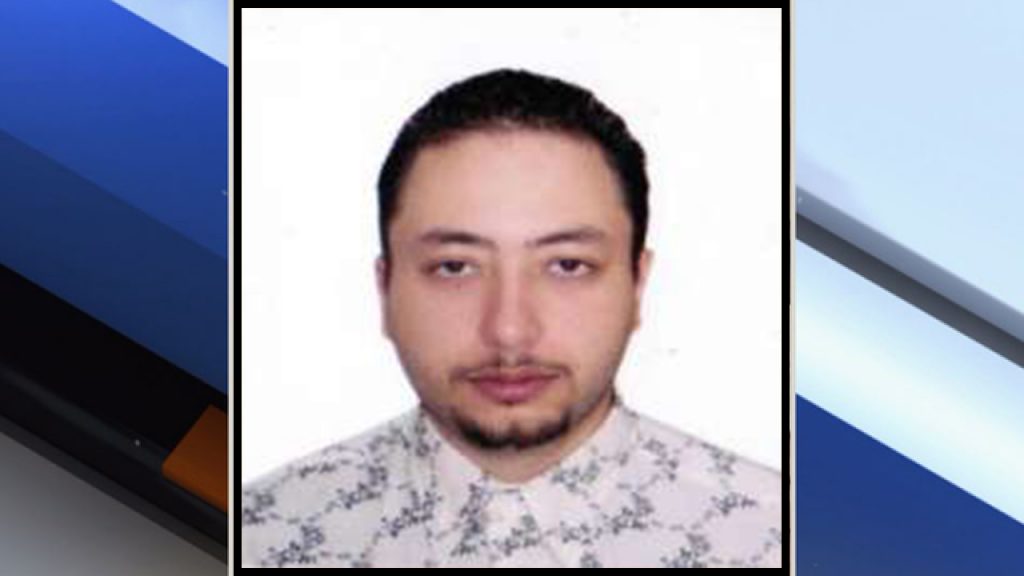 Authorities confirmed a yellow cab was abandoned on Overbrook early Tuesday morning. The body of the driver, Mohammed Nabil Elsayed, 32, was found in a drainage ditch in the 5400 block of Wheatley in northwest Houston in Acres Homes.
Both cabs, say authorities, picked up fares on two different days at the same gas station on South Dairy Ashford at Whittington in west Houston. At the same time, at about 2am. The gas station was closed.
Audio of phone call released
For the first time, we're hearing the phone call that ultimately ended in one driver's murder yesterday morning. The call was made about 2:53am Thursday by a woman who said her name was Shantay.
At 4:15am Thursday morning, Houston police discovered the body of cab driver Blaize Nwokenaka in his burned out cab. He had been shot and robbed.
"Hello, could I have a cab to 1905 Dairy Ashford?" said Shantay, the voice of the unidentified woman who police say called the Yellow Cab Co. and requested the taxi. The call was made about an hour and a half earlier at 2:53 am.
Homicide investigators say finding Shantay is crucial to their investigation. Both cab drivers, Nwokenaka and Mohammed Elsayed – who was murdered on Tuesday – had been called to the same gas station on different days and were later found dead.
Police are connecting the crimes. Robbery appears to be the motive in both killings. Cab drivers who knew the victims realize their job is dangerous and admit to feeling helpless.
"Yeah, I'm worried. I'm ready to leave this job, because it's dangerous," said cab driver Sher Khan.
He knew the two drivers who were killed. Khan says those behind the wheel are in a very vulnerable position.
"I can't do nothing. It's what I do. I can't do nothing because I'm driving. I don't know if this guy is good or this guy is bad," Khan said.
Even with cameras inside their cabs, Yellow Cab drivers understand the dangers and the risks. Other cab companies in our area are relying more and more on other types of technology to help keep their drivers safe.
Follow us on our Facebook and Twitter pages for the latest stories, products & updates.
– Source: abc7.com