Johannesburg, South Africa — A fatal car accident occurred earlier this Monday on the M1 North at Glenhove off-ramp in Houghton Estate. According to reports, a minibus taxi has overturned, claiming one life and injuring 15 people.
"A taxi overturned leaving 15 people injured. Passengers have been sent to various hospitals. One female passenger has died," Spokesperson for the Metro police Chief Superintendent Wayne Minnaar said.
Due to the severity of the incident, emergency officials closed off the off-ramp for authorities to investigate.
"The taxi was heading north of the freeway and, at this stage, we don't know what caused the accident," said Minnaar.
Furthermore, Spokesperson Minnaar added the cause of the accident is still under investigation.
The taxi driver will be facing multiple charges including reckless and negligent driving as well as culpable homicide.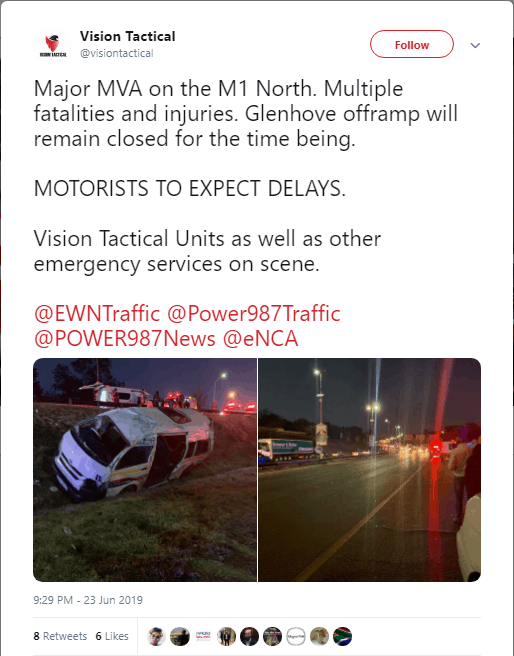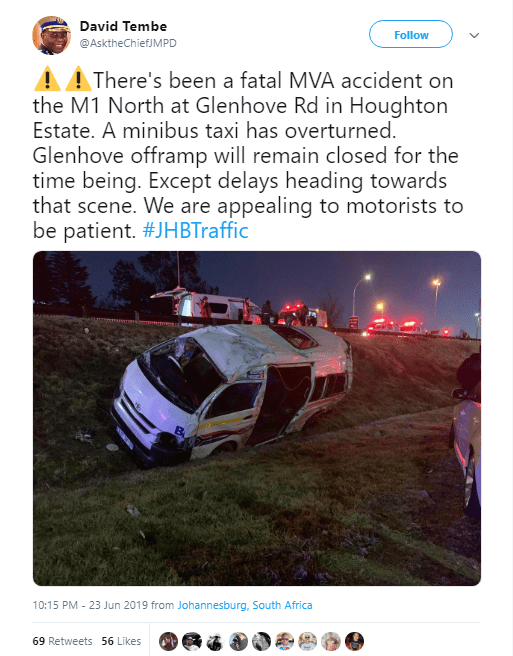 Follow us on our Facebook and Twitter pages for the latest stories, products & updates.