New York City, USA — The suicide rate among NY cab drivers skyrocketed in the past few years as they struggle to pay their debt and earn a living. Powerful industry leaders put ridesharing services like Uber and Lyft to blame. However, a recent New York Times investigation says otherwise.
The report shows that the financial crisis can be traced back to a handful of industry officials who artificially inflated the price of a medallion – which eventually leads to a damning collapse.
Over the last ten years, powerful leaders duped thousands of cab drivers with reckless loans and made millions of dollars. In fact, the price of a medallion reached more than $1 million. Their poor and corrupt business practice generated huge profits and made themselves multimillionaires.
All of these at the expense of thousands of cab drivers.
Nowadays, these taxi medallions are worth less than $200,000. With the plummeting value of these permits, many retiring cab drivers find themselves trapped with a million-dollar debt they are unable to pay. More than 950 medallion owners have filed for bankruptcy and thousands more barely getting by.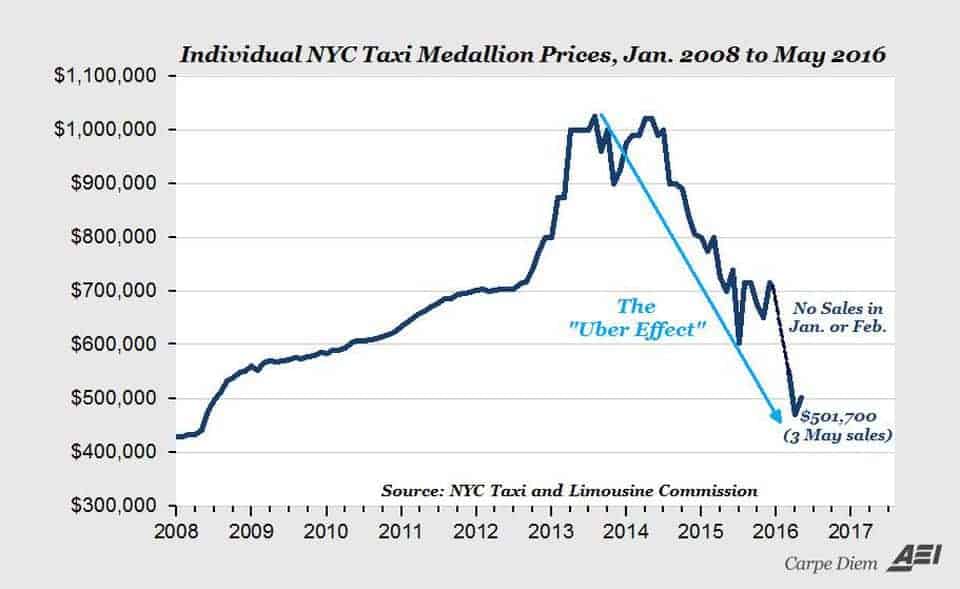 Consequently, the state attorney general's office had opened an inquiry to determine if the lenders engaged in any illegal activity.
"These allegations are serious and must be thoroughly scrutinized," an office spokeswoman stated.
Mayor Bill de Blasio also launched a 45-day review that aims to "identify and penalize brokers who have taken advantage of buyers and misled city authorities". Furthermore, the mayor states that the results of the investigation will help set down strict new rules. These rules, moreover, will prevent industry leaders from hurting hard-working drivers.
"It's unacceptable to prey on hardworking New Yorkers trying to support their families," the mayor said. "We'll do all that we can to put an end to it."
City councilor Mark Levine is currently drafting a bill that would force lenders to sell at discounted prices. "We have an obligation now to find some way to offer relief to the driver-owners whose lives have been ruined."
As of now, lenders have not given any response to the controversy.
Follow us on our Facebook and Twitter pages for the latest stories, products & updates.