Indiana, USA — A taxi driver is vulnerable when it comes to robbery and assaults. With nothing but the dispatcher to help, these poor drivers often end up on the losing end.
That is until a Terre Haute cab driver decided to put matters in his own hands.
Earlier this Monday morning, 17-year old suspect Daivionne Young was shot after an attempted armed robbery of a local taxicab driver at Greenwood Manor Apartments.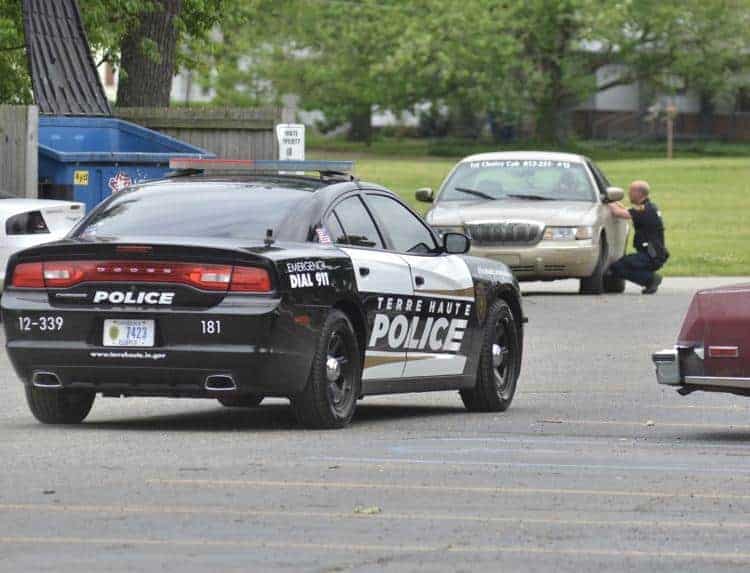 According to city police, the First Choice Cab driver picked up Young near Larry Bird Avenue and drove him to an apartment on 19th Street to drop him off.
Officer Ryan Adamson said the suspect exited the vehicle and allegedly pulled a gun on the driver and tried to rob him.
The taxi driver, in turn, pulled out a gun and shot the suspect, who then ran off.
Vicki Schafer came forward and claimed that she witnessed some of the events that happened.
"I was upstairs working and I heard a couple of gunshots," she says. "I came out on the patio and I seen a black man running with a backpack."
Vicki then immediately went inside and called 911.
Police officials found the suspect in the 2100 block of 23 1/2 Drive after he called for medical help.
"[The suspect] is in custody, he is being treated for non-life-threatening injuries at a local hospital," Officer Adamson stated.
The suspect will be charged as an adult for armed robbery into the Vigo County Jail after being released from the hospital.
The cab driver sustained no injuries and doesn't face any charges at this time.
Follow us on our Facebook and Twitter pages for the latest stories, products & updates.