Every business owner knows that the key to a successful business is creating good relationships with people – regardless of what their contributions are to the company. In that way, they are guaranteed to work with motivated employees and end up with satisfied clients and customers. It's basic knowledge.
But to have a giant corporation like Uber ignore the importance of it seems upsetting rather than odd. Bad treatment with their employees, avoiding customer complaints and destroying the lives of thousands of taxi drivers. This ridesharing company is the center of many, many controversies. However, many people are still blindly praising this service after all the obvious flaws presented before them.
Perhaps what's even more bothering is the fact that the very same people are dismissing these issues because they think taxis are just afraid of a little competition. Well, news flash: they're not. Why should they be? Healthy competition is good (and somewhat necessary) for the market. And do you really think they'll orchestrate huge protests and strikes just because of it? Obviously, there's foul play – and that's exactly what we're going to tackle about in today's blog.
Here are a few reasons why Uber is a bad business – and you should stop using them!
Uber breaches laws and regulations
No company or firm is above the rule of law. Unfortunately, the same cannot be said with Uber. They don't have to follow the same rules as taxi services (such as background checks for drivers) which caused uproar in the taxi community. These guys crossed oceans and mountains to get where they are now, so shouldn't Uber do the same?
Uber's defense? Well, they are not a taxi service – they are a rideshare service or a technology company only providing the app to connect people with rides. So, it's basically impossible to subject them to any taxi laws because they are not in the same category. It's a strategy that gained them the support of thousands of users around the world who are ready to harass city officials in case they deny Uber's services. As a result, some cities are forced to allow Uber to operate. If Uber's strategy fails and regulations created are not in their favor, they will pull out their service from that city. Only a handful of places have been successful with outright bans of Uber.
Just follow the rules, Uber. Get your drivers thoroughly checked and trained. It's not that hard!
Uber promotes unfair competition

Truth be told, Uber's strategy is quite impressive – taking advantage of the taxi industry's primitive ride-and-hail culture. That would have been fine if they played along with the same rules. You could offer innovated and creative services and go through the same process as everyone. But Uber doesn't, and it expects to be exempt from all regulations. They're abusing the flaws of the system and instead of offering a healthy competition, it has created a toxic environment.
Take Italy, for example, who recently banned Uber from operating in the area. A court in Rome stated that the company "represents unfair competition for traditional taxis" and "doesn't respect transportation laws". Because unlike cabbies, Uber drivers can purchase licenses in small towns where they cost less. Most importantly, the company has a history of manipulating fares to undercut taxis just to get their product rolled out in a few new markets faster. And here we have taxi drivers, working day and night under fixed fares while Uber throws random figures in order to attract customers whenever they want.
It's a wonder why Uber thinks they can get away by cheating through the industry. There had been multiple situations of companies filling in the gaps of their competitors, but unlike Uber, they follow the same rules as everyone. No conflicts, no rallies, and certainly no angry mobs of workers. No good will ever come out of Uber's methods.
Uber increases traffic
With Uber's poor background checks and basic requirements, many amateur drivers are certainly looking their way. After all, we all want to earn some cash, right? And if you can do that in the comfort of your own car, then that's double the fun!
Or maybe not – a recent study shows that ridesharing apps increase traffic congestion. They estimated that cities with high adoption of Uber and Lyft had 3 percent more total miles driven daily on average than cities with low adoption. Another study done in the University of Chicago found the presence of Uber and Lyft in cities also increases new vehicle registrations. That's because these ridesharing companies encourage low-wage earners to buy cars, even advertising to car owners how they should put their vehicles to use — as an Uber.
Uber treats its employees poorly

Really, is anyone surprised?
For a company to breach safety regulations and ignore the feelings of thousands of drivers, you can't expect them to care about their employees. Or should I say "independent contractors". Drivers are the core of every transportation business – Uber knows that. But they refuse to classify them as their employees fearing that it may hurt (or expose) its business. Therefore, as independent contractors, they aren't subject to requirements around minimum wage, overtime, or healthcare, and even other benefits and regulations.
But wait, there's more. The ridesharing giant is actually infamous for ignoring their driver's appeals, complaints, and suggestions. Basically, they don't want to hear anything from anyone – even from their own "business partners". It happened recently with Uber's IPO filing, where dozens of its drivers attempted to reach out to the company, only to be kicked out and neglected.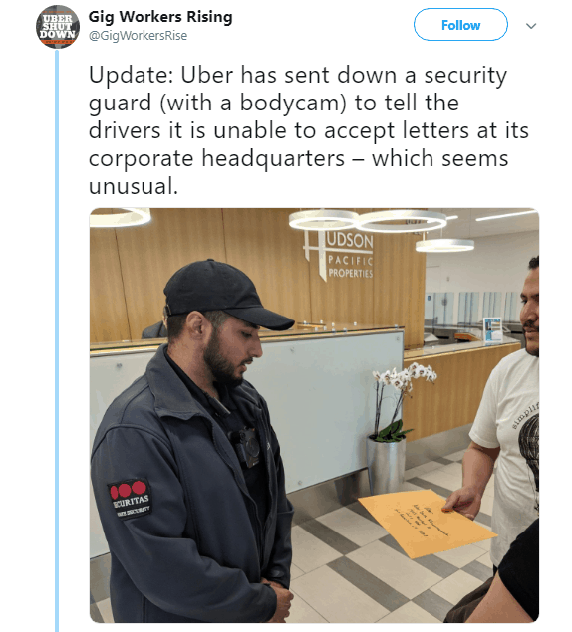 Uber holds no responsibility in case something happens to you
The insurance controversy is something that has plagued Uber for a long time – it's unsteady and quite constricted. Unlike with taxi companies, where you get 100% guarantee that you are insured every time you ride a cab.
Moreover, Uber's terms of service is a huge concern on its own. Their TOS brings much more benefit to the company than its passengers or contractors. Like most TOS these days, you must submit to arbitration rather than suing Uber if you get involved in an accident. Here's what their terms of service say:
UBER DOES NOT GUARANTEE THE QUALITY, SUITABILITY, SAFETY OR ABILITY OF THIRD PARTY PROVIDERS. YOU AGREE THAT THE ENTIRE RISK ARISING OUT OF YOUR USE OF THE SERVICES, AND ANY SERVICE OR GOOD REQUESTED IN CONNECTION THEREWITH, REMAINS SOLELY WITH YOU, TO THE MAXIMUM EXTENT PERMITTED UNDER APPLICABLE LAW.
And…
UBER SHALL NOT BE LIABLE FOR INDIRECT, INCIDENTAL, SPECIAL, EXEMPLARY, PUNITIVE, OR CONSEQUENTIAL DAMAGES, INCLUDING … PERSONAL INJURY, OR PROPERTY DAMAGE RELATED TO, IN CONNECTION WITH, OR OTHERWISE RESULTING FROM ANY USE OF THE SERVICES, EVEN IF UBER HAS BEEN ADVISED OF THE POSSIBILITY OF SUCH DAMAGES.
In other words – you're on your own. And anyone who skims through these terms (which is literally 99% of the time) can easily have their complaints dismissed by Uber.
In conclusion, Uber is far from the innocent and great application that people claim to be. If anything, the taxi service is actually better, and there are a couple of reasons as to why it is. As for now, it seems very unethical and unsafe to use the Uber app. But if traffic jams, amateur drivers, and controversial companies are your thing, then who am I to judge?
Follow us on our Facebook and Twitter pages for the latest stories, products & updates.