Taxis are like the newspaper of the transportation industry. It's old-school, traditional, and appeals to older generations. So in this technologically-advanced world, it's no longer a surprise to many if taxis go extinct. However, like newspaper companies, the taxi industry may be far from dying.
You see, newspapers and other traditional services discovered the key to survive in the modern world: innovation and adaptability to change. They have acknowledged the importance and benefits of technology which in turn helped them save their industries.
Fortunately, several taxi firms are adopting these strategies by setting up apps, online bookings, and many more. And did you know? it was a massive success! Big companies such as Grab garnered much positive support from the public.
While there are still many cabbies against this technique, the benefits of technology for the taxi industry far outweigh the negatives. And besides, keeping up with the competition improves the industry as a whole. So why not give it a try?
Today, we're giving you three ways technology can help boost the taxi industry's performance and the benefits that come with it. Although it's not an instant solution to all of the industry's problems, at least it would make things slightly better for everyone.
Benefits of Using Technology in the Taxi Industry
First off, what should you expect from using technology in your taxi service?
Well, quite a lot of good stuff, actually. But we're going to sum everything up to save your precious time:
Efficiency for passengers
Increased transparency between taxi company and customer
Stronger relationship and connection with passengers
In this tech-savvy world, these three elements are essential for the success of basically any business. Hence, that is why traditional services such as taxicabs are encouraged to focus on these parts.
Now that we know what the benefits are, let us try to learn how these benefits could help the taxi industry.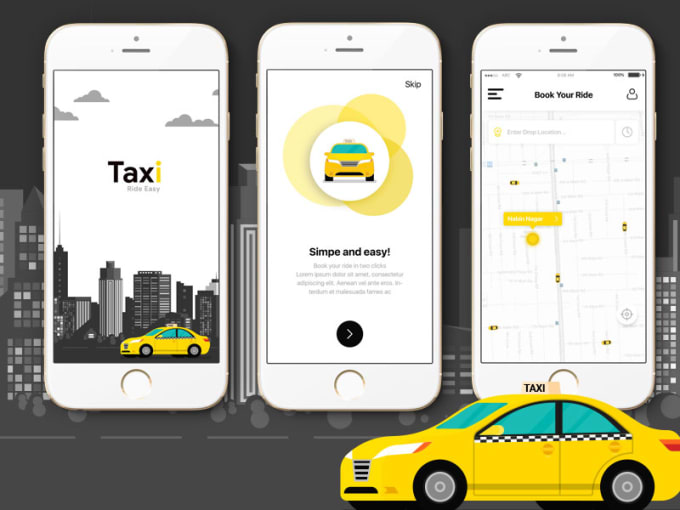 1. Efficiency For Passengers
Technology, in the simplest terms, exist to make certain tasks and activities easier for humans. So it's no surprise that having a little bit of hi-tech touch increases the efficiency for taxi passengers.
Let's face it, the traditional hail-a-cab method is quite tiresome. People have to gamble and wait for an empty cab to pass them by – let alone get noticed by drivers.
But with technology, customers don't have to wait for long period of times. They can simply turn on their phones, open a taxi app, order a ride, then done! A cab is on their way in less than five minutes.
The accessibility that technology offers to the cab industry is truly a blessing. So it's definitely an opportunity we should not miss!
2. Increased Transparency Between Taxi Company and Customer
It's no doubt that hopping into a cab – or whatever public transportation, in that matter – has a lot of risks. Passengers won't know for sure if they're being driven by a legitimate driver, or if the taxi company brings quality service. Traditional cabs give so little information that it sometimes make passengers feel uneasy.
However, that can easily be taken care of with technology. Taxi firms can now use taxi apps for any customer transactions and inquiries. There, they get to know more about the company, the services, and the people who work behind the business.
In addition, taxi apps also show the customer's fare by considering the distance, time of day and traffic. Hence, putting customers at ease over the price of the journey and ensuring a fair system for drivers.
3. Stronger Relationship and Connection With Passengers
And finally, technology builds stronger relationship and connection with passengers. It can be made possible by having a rating system and quality customer support service.
Giving your customers the chance to voice out their concerns and feedback is more important than you think. Rating systems are one of the reasons why Uber was loved by many – despite their many, many scandals, anyway.
With traditional cabs, giving a feedback to a cab driver in real-time often escalates to dispute and disagreements. This is because they're not really that obligated to satisfy their passengers. They simply need to transport them to their destination as quick as possible – or at least that's how they think it works. So setting up a rating system not only motivates both passengers and drivers into behaving better, but it also makes the customers feel that their opinions are important.
So, in a nutshell, technology makes everyone's lives easier. And in this ever-dynamic world, we sometimes need to move on from our traditional ways and find new ones. That is how we keep the taxi industry alive.
Follow us on our Facebook and Twitter pages for the latest stories, products & updates.