SEOUL, South Korea — Angry mobs, protests, and rallies. It has recently become a familiar sight on the streets of South Korea. These are the frustrated taxi drivers who came together to fight for one thing: to get rid of ridesharing services. They will do whatever it takes to keep their industry alive – even if it meant sacrificing their lives.
The incident took place yesterday at around 3:19 a.m. local time. The 76-year-old cab driver identified only by his surname Ahn, set himself alight on the sidewalk near Seoul Plaza. It was believed to be as a form of protest against the introduction of ridesharing services, according to police.
Emergency respondents immediately took him to the hospital where he died from his injuries.
Before the incident, Ahn has previously participated in protests against the adoption of ride-sharing services by the taxi-hailing app operators. A representative for a local taxi association claimed that he was very vocal with his dismay towards ride-hailing services.
According to several reports, this is not the first time that such case happened in South Korea. In December of last year, a 57-year-old cab driver burned himself to death near the building of National Assembly for the same reason. A month later, another taxi driver died doing the same.
Following the second death, Kakao Mobility temporarily stopped the test operation of its ride-sharing services. The company attempted to find an alternative with taxi associations.
In February, another taxi driver set his vehicle alight and drove into the parliamentary building. The 62-year-old man suffered burns, but fortunately he survived.
Shortly after Ahn's death, thousands of taxi drivers gathered at Gwanghwamun Square calling for the permanent ban of a new ride-hailing service Tada.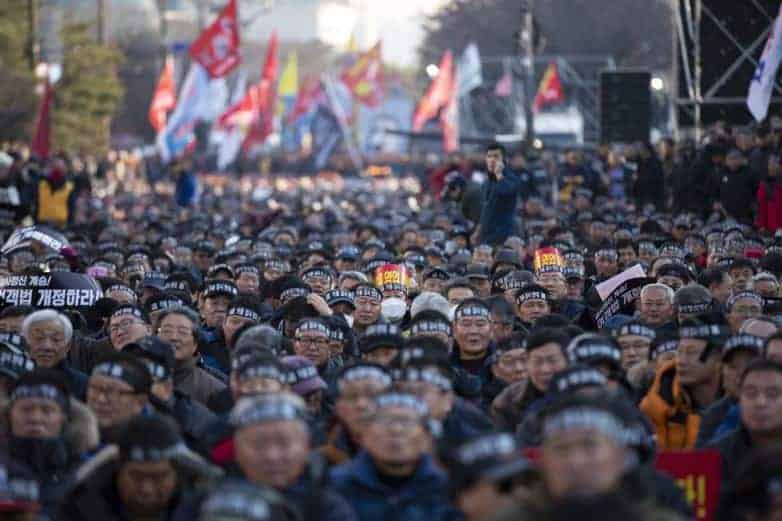 The protest's organizers offered their condolences to their fallen colleague. "We will make all-out efforts to fight to the end, betting the fate of about 250,000 taxi drivers on (the campaign to deter shared mobility)."
Follow us on our Facebook and Twitter pages for the latest stories, products & updates.