The so-called "Taxi King" of New York City has given up his throne for a Chicago jail cell.
Evgeny (Gene) Freidman, 47, the beleaguered, oft-sued taxi tycoon who once owned 900 medallion cabs in the city, has been sitting in the Cook County Jail in Chicago since Monday, after he was sentenced to 28 days behind bar for defying a judge's order in a civil case.
Friedman had a falling out with his former business partner at Dispatch Taxi in Chicago, leading to a 2016 lawsuit, and he wasn't supposed to use the company's bookkeeper for outside, according to court documents. He allegedly violated that order.
After he missed a court date, a Cook County judge tried him in absentia, found him guilty of indirect criminal contempt, and on Monday sentenced him to 28 days behind bars.
"The punishment is so draconian. It's so out of whack for what he was accused of doing," said his lawyer, Thomas More Leininweber, who unsuccessfully appealed the verdict.
Freidman is dealing with a series of legal cases in New York and Chicago.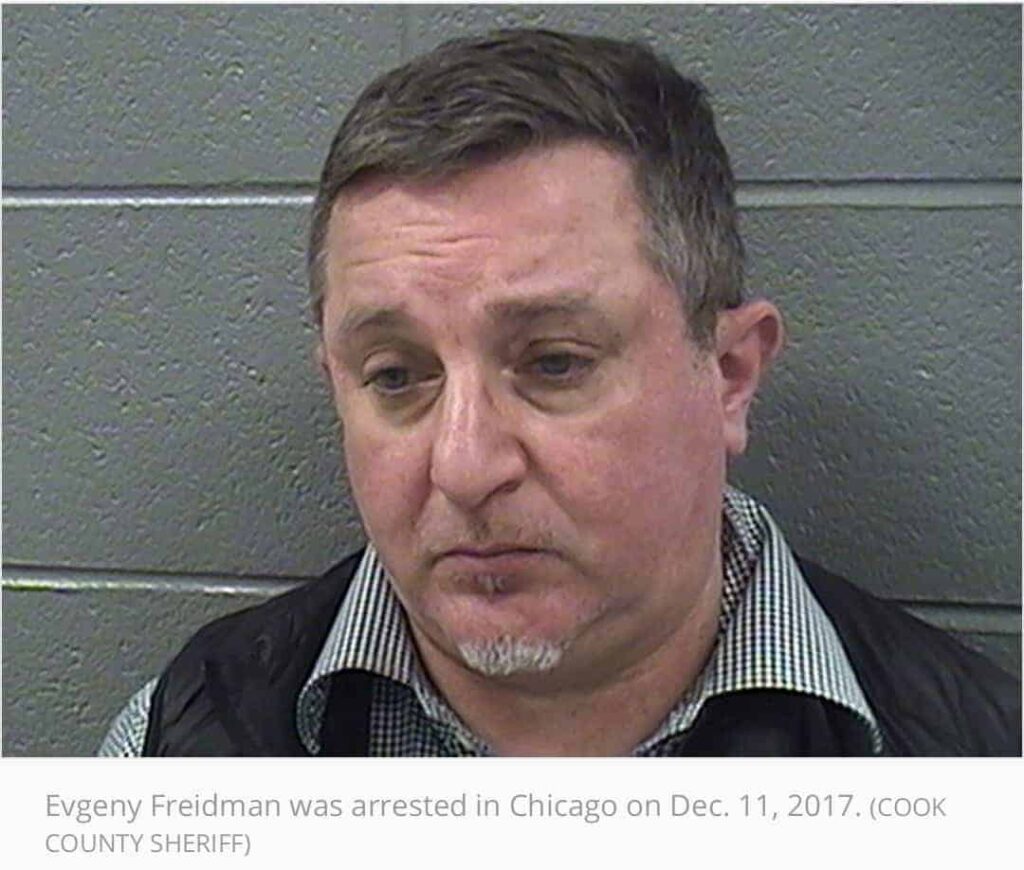 In June, he was hit with four counts of tax fraud and a count of grand larceny, after the state attorney general's office accused him of owing $5 million in unpaid taxes.
Last year, a bankruptcy judge forced him to give up dozens of taxi medallions.
City marshals also removed Freidman from his Chelsea office on 10th Ave. in August after he stiffed his landlord on $77,000 in rent, according to court documents. The landlord's lawyer said Friedman actually owed him $170,000.
He's also accused in a federal lawsuit filed in Brooklyn of sexually harassing his assistant for months.
Freidman fired off a barrage of profanity-laced emails to the assistant's lawyers, writing, "Go ahead (and) cry 2 the judge, she will reprimand me, but I am in (your) f—in he(ad) (a)ND u do not want me there trust u!" according to a court filing last month.