Bradford, UK – Naz Shah, Labour MP for Bradford West, asked Bradford Council to extend the length of time between taxi drivers being able to replace their old vehicles with a new one.
Shah said she was of the understanding that all vehicles seeking to be re-plated must be less than 10-years-old, and for Hybrid or special access vehicles, 12-years-old.
She argued that, having spoken with private hire drivers in her constituency, some drivers with vehicles coming to the end of that 10 or 12 year-period were "extremely worried", as – amid COVID-19 – they did not have enough money for a new car.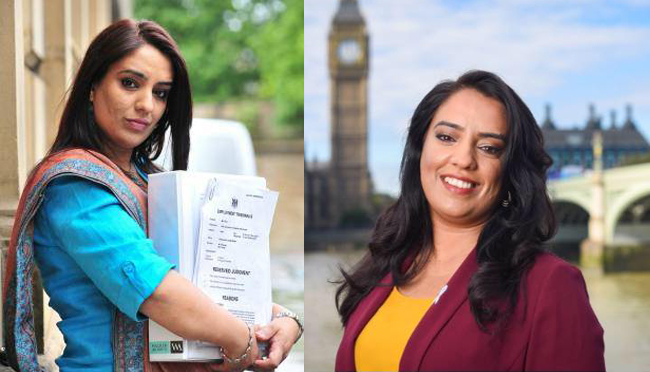 Shah asked the council to use "any permitted discretion" to extend the age limit period for an extra 12 months, giving drivers with vehicles coming to the end of their age limit until 2022 to buy a new vehicle.
In response, Bradford Council highlighted the support it had given to taxi drivers during lockdown, which included providing them with free protective equipment and giving them temporary 'license holidays'.
In her request, Shah said: "Given the unprecedented circumstances we find ourselves in, taxi drivers have really struggled over the last nine months. The drivers tell me that their loss of income has been devastating, many have had to rely on local food banks for support."
She added that she acknowledged "the flexibility the council has already shown to drivers since the start of this pandemic", before adding, "The future is still very uncertain and whilst people are slowly adapting to the new normal, restaurants, pubs, clubs and entertainment venues are still closed in Bradford.
"Taxi drivers have highlighted to me that their busiest period is at the weekend. However, due to the above venues not operating, drivers are struggling to make enough money to pay bills and feed their children, let alone save for a new vehicle, which can have a starting cost of around £4,000 to £5,000."
A Bradford Council spokesperson replied: "The taxi drivers of the district provide an invaluable service for residents during difficult times and we thank them for all they are doing.
"Times have been really tough for them with decreased footfall and we are working very hard to try and mitigate the effects of the pandemic on them and on the business community at large.
"So far, we have provided £233,000 worth of free protective equipment for drivers and their vehicles and allowed four months of free licenses during the initial COVID-19 period, as well as letting drivers and proprietors to take a temporary 'license holiday' to reduce their costs.
"The council is under government direction to reduce concentrations of nitrogen dioxide in the air to meet legal limits in the shortest possible timeframe and this means that government is likely to ask us to introduce a Clean Air Zone (CAZ) from the beginning of 2022.
"Because of this, we have been allowing taxis temporary extensions past their minimum age limit while awaiting confirmation of vehicle emission specifications for CAZ compliance.
"Following extensive consultation, a great deal of work is currently being carried out in order to provide licensed vehicle proprietors with a comprehensive grants package that will help minimize the cost of moving to cleaner vehicles to meet CAZ standards and these will be announced very shortly.
"Bradford has and is continuing to use as much discretion as possible to support the licensed trades during the pandemic and leading up to the introduction of the CAZ. The CAZ will ultimately benefit and protect all Bradford district residents, including those involved in the taxi trade."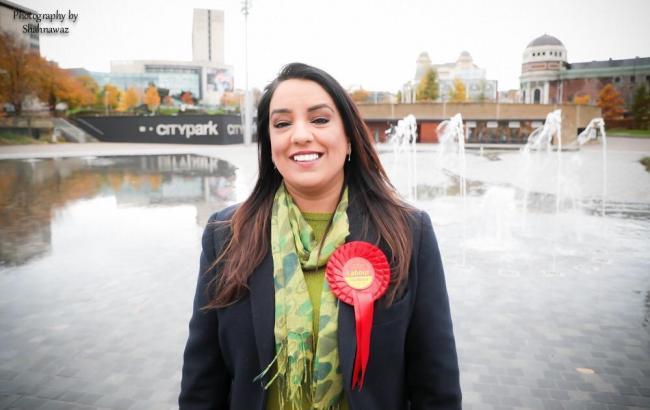 After this, Naz Shah responded with: "Bradford Council has done amazing work during the pandemic. Their work in supporting residents, establishing a local test and trace, even before any funding was provided for it, and reaching rates of 90 per cent tests locally has been exemplary.
"However, I am disappointed to say the council has got it wrong on this occasion, and I would urge it to reconsider its position.
"I recognize the support and leniency the council has provided for the taxi trade and businesses as a whole. However, we are still under Tier 3 restrictions where small businesses and those self-employed like taxi drivers still need support.
"This extension would only impact those drivers whose cars are reaching the 10 or 12-year limit and not the entire trade. A small extension of even six months could be the difference a taxi driver being able to work after Christmas or being out of work.
"We all must work to reduce the concentrations of nitrogen dioxide. Still, we must not on one hand support projects with far greater emission projections to go ahead, whilst trying to cut emissions by burdening a small number of taxi drivers during a pandemic, which could take them out of work."
Sahil Iqbal, Manager at Dial-A-Ride Shipley & Bradford Taxis based in Frizinghall, said: "In Bradford, drivers want to be making money but there's no jobs coming in. It's been very hard.
"We don't even get that many jobs, this year the drivers haven't made that much money. Sometimes they don't even make £100 a day – to buy a Hybrid 11 plate, it's about seven to eight grand.
"If the car's alright and it's passed, it's perfect, then obviously they should consider it."
Follow us on our Facebook and Twitter pages for the latest stories, products & updates.