It was reported last week that cab driver Veeraphol Klamsiri was having an otherwise normal day at his job, picking up and dropping off all over Bangkok. But one special passenger accidently turned the driver into an international ambassador. That passenger was Jerry Hart. He hailed down Klamsiri's cab for a ride to the Airport to catch a flight back home in the U.S.
After Klamsiri dropped off Hart at the airport with his luggage, he went on to pick up his next fare. After that, the cab driver decided to clean the inside of his during a break, and that's when he noticed something unusual under his backseat. It was a clothing bag with $9,800 U.S. in it.
Klamsiri believed that the bag must belong to Hart, who obviously forgot to take it with him before exiting the cab at the airport. Klamsiri contacted his supervisor and handed the bag over to them. He also contacted a local traffic radio station to relay the message to the public. The police also were alerted and they went looking for Hart at the airport.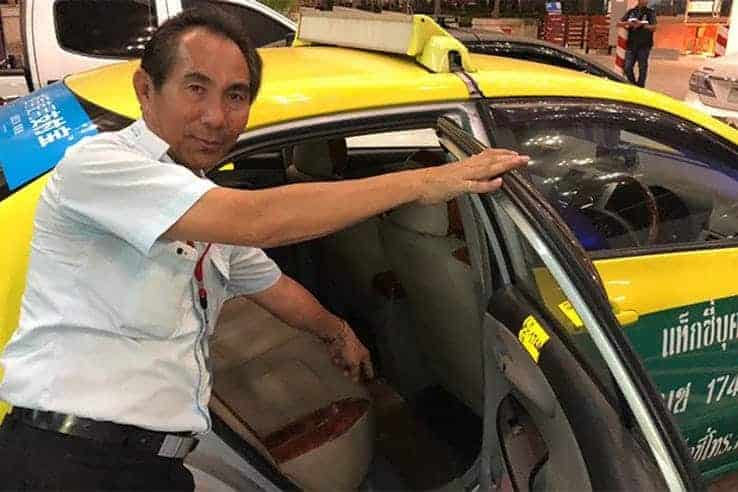 Meanwhile, Mr. Hart was just about to check in when he realized his money bag was missing. It was at that point when Mr. Hart started panicking. He canceled his flight and notified the authorities. Later that day, Hart, himself a former police officer, was contacted by the local police who informed him that his bag was recovered with its contents intact. Hart had no idea how lucky he was because if the rider Klamsiri picked up after dropping off Mr. Hart had found that bag, the money could have disappeared forever.
This was Mr. Hart's most unforgettable experience in Thailand, a country he had visited four times in the past. Mr. Hart, a tourist, said that this experiences and good fortune have encouraged him to relocate there in the future.