Starting a taxi business is not as simple as it seems. Given the intense market competition between ridesharing services and the taxi industry, as well as the grueling process of starting a business, you might need more than sheer passion and determination to succeed.
However, let not yourself be discouraged. Even the biggest companies in the world have faced numerous obstacles and challenges in their journey – and yours is no exception. It's just a matter of knowing how to play by the game to survive in the world of business.
And perhaps the customers are the game masters.
Of course, everybody knows that customers are the lifeblood of every business. The happier the customer, the more your taxi business will profit. That's common sense. But, keeping your taxi business alive requires more than just basic knowledge. There are strategies, ideas, and techniques behind every successful taxi business. And if you take the time and effort to know these steps, you're guaranteed to boost your taxi business in no time.
Luckily, we've put together 10 unique marketing strategies to attract more customers and improve your taxi business.
1. Promote Online
The internet is becoming increasingly popular around the world – so, take advantage of that opportunity. Social media sites such as Facebook, Twitter, Instagram, and YouTube are such great and effective tools in promoting your taxi business online. You will be able to connect to your existing and potential customers, discuss more about your services, and create a strong relationship with them. You can start by creating a Facebook page and post relevant, accurate, and appealing content to your target audience.
PRO TIP: Appeal to the masses. Riding along with the latest trends such as viral videos, contests, and challenges is a sure way to get more customers. Create something that is worth sharing.
Creating your own business website is also a great deal. Doing so gives your customers an in-depth understanding of your company and services. Also, make sure that your services are accessible through online booking, and include your contact information. Customers appreciate businesses that offer a more convenient alternative.
And since we're talking about convenience, you can even add the option of online payment via internet banking or payments through other online wallets to provide them a cashless ride.
Remember, the internet and media is a very powerful tool. Use it to your advantage!
2. Partner With Other Local Businesses
A huge part of doing business is creating a good rapport between other companies – especially if they can help you grow. Make a partnership with some hotels, restaurants, bars, and other public places that constantly need taxi service providers.
For instance, one of the most common times when people need a taxi is when they are drunk. Talk to local bar owners and offer a special promotion to customers or a commission to the bar owner if they will call you first when someone needs a taxi trip home. They will have immediate transportation, and you will have a constant flow of orders. It's a win-win situation.
3. Get Your Own Taxi App
Taxi apps are a sure way to boost your online taxi business. It connects you to your customers better than an online website and a Facebook page. You will be able to assist your customers, know their feedback first-hand, and make your service readily available with one tap on their smartphones. And with the right tech company, you will have a user-friendly, fully customized application that fits right off your budget and meets your company's needs.
With that said, here are a few steps to get your taxi app running:
Create a Business Model. Of course, everything starts with a plan. Try to make a solid foundation for your business first before diving into the act, like knowing your city's current taxi dilemma. Offering solutions to these problems might serve as a competitive advantage against your competitors.
Start looking for a mobile app development company. There are plenty of taxi app developers offering their services online, so a quick Google search – and thorough background research – should do the trick. Also, determine your budget as per their app development cost.
Test your app. Doing a dry-run of your taxi app allows you to identify the flaws, the strengths, and certain features that you need to improve before introducing it to the public.
Spread the Word. Advertise your newly launched taxi application through social media platforms like Facebook and Instagram.
Don't be afraid to think outside the box! Start thinking of unique features to put in your application. Give your passengers and drivers a reason to stay motivated and loyal with your business.
4. Hire The Best Drivers
They don't have to be necessarily pro at driving or have won a driving contest. All you need are passionate, well-mannered licensed drivers to join your team. They must be able to take care of your passengers, and value their customer's satisfaction above all else. Most importantly, hire those who are responsible both on and off the road. Otherwise, all your marketing efforts will go to waste just because you don't have a good team composition. You can check out the best qualities that every taxi driver must possess for your reference.
5. Give Promos and Discounts

Everybody loves discounts; they get to save money and enjoy a taxi ride at the same time. Additionally, taxi services that offer such features are getting higher revenue than those who are not. Share the news by advertising it in your social media pages, website, applications, and other platforms. Doing so is a powerful way to publicize your brand.
6. Do Publicity Stunts
First and foremost, you have to get to know your target market better. Identify their needs and interests. In that way, you'll be able to cater to those needs and show them that you have what they are looking for. Most importantly, brainstorm for unique, innovative, and creative ideas that will put your taxi business to the limelight. You might also want to follow the latest trends in your community. Here's a list of a few publicity stunts that will surely boost your company's sales:
Celebrate holidays and occasions. For example, decorate your taxi with Christmas decoration during Christmas season. Getting your taxi driver dressed up as Santa is a plus.
Pathos marketing. Evoke emotion by telling inspiring stories about friends, families, and couples instead of plain advertising. Make sure to connect those storylines with your services.
Address social issues. Promote an eco-friendly cab, offer free rides to beggars, offer wheelchair-accessible taxis, etc.
There are plenty of stunts out there waiting to be discovered. The point is, show people what makes you different from the rest – give something fresh and new. Soon, you'll have committed and loyal customers by your side.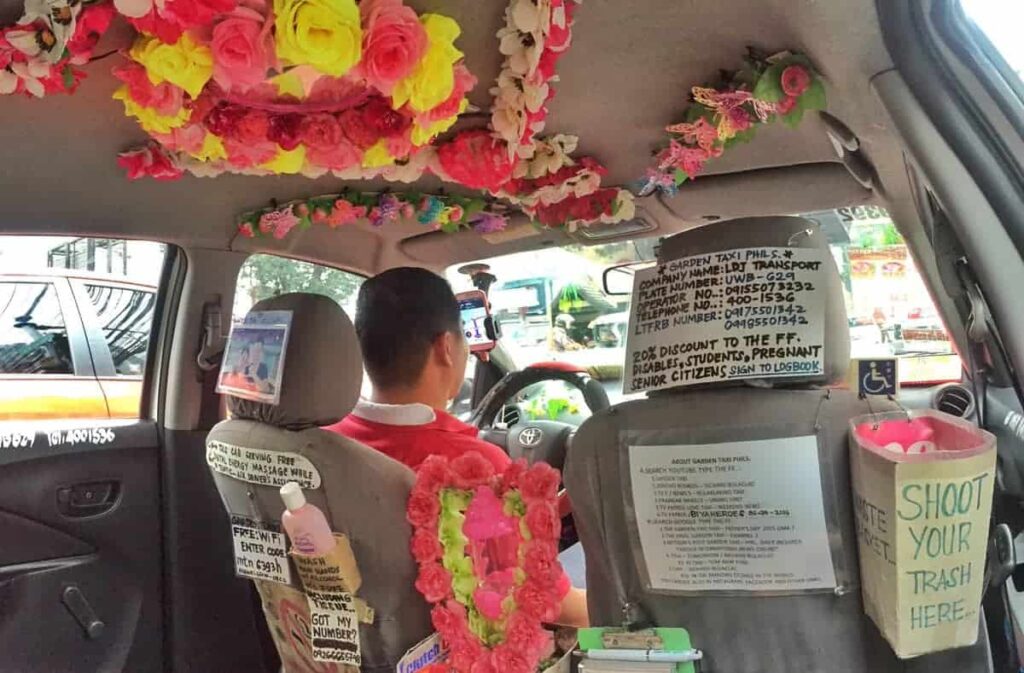 7. Fleet Branding
Make your presence known. Driving around populous places increases your vehicle's visibility to thousands of people every day, making your brand more recognizable, therefore, accessible.
In fact, statistics show that a wrapped vehicle generates more than 65,000 impressions per day. Additionally, 96% claimed fleet branding had more impact than other forms of outdoor media. Whether your taxi is driving along the highway, parked in front of building, it gets noticed. This makes your cabs a very important marketing tool which provides you with large-scale advertising at low-cost.
8. Traditional Marketing
While it's true that some of the newer and more advanced methods work well, you'll be surprised to know that the old ones can still be super effective.
Hand out some leaflets, flyers, and posters introducing your services. Advertise your business through newspapers, magazines, etc. Sell some stickers, beer mats, keychains, and other stuff with your company name/logo on it. There's so many options at hand!
9. Think Like a Customer
Most taxi firms tumble down the road because they always focus on themselves rather than their customers. On the other hand, huge taxi companies succeed because they know it's not about them, but it's about mutual understanding. And the only way to achieve that is to think like a customer.
Customers' psyche is actually quite simple to understand — if they like your services, they will continue to use them. Create a friendly, transparent yet customer-centric experience for your customers. It provides a lot of convenience to them and has proven to be a successful business model.
10. Ensure the Car's Quality
Obviously, your business depends on your taxicabs. Without them, there won't be a business in the first place. With that in mind, keeping your car in good condition is very important in the taxi business. You need to maintain the quality of your taxis so that your passengers feel safe, comfortable, and at ease. It is recommended for you to buy necessary equipment such as car covers to protect your cars from harsh environmental damages. Not only will your car look fresh and brand new, but it will also create a better impression on your customers.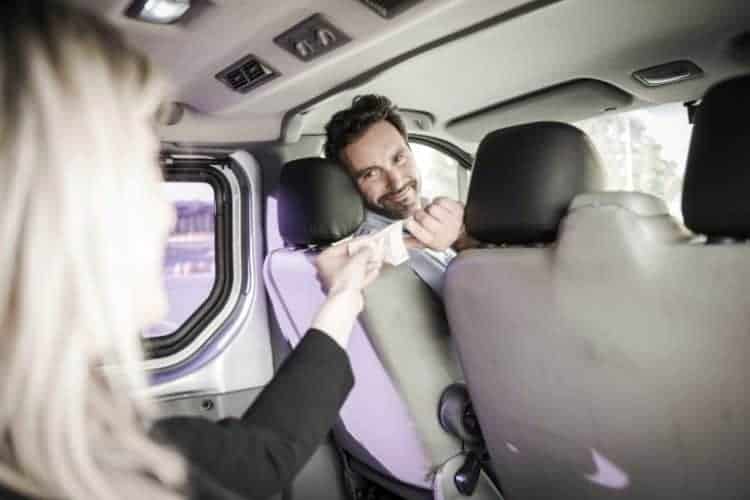 Follow these simple tips to enhance your customer's riding experience. Prove to them that you have what it takes tobe the best out of the lot!
Follow us on our Facebook and Twitter pages for the latest stories, products & updates.